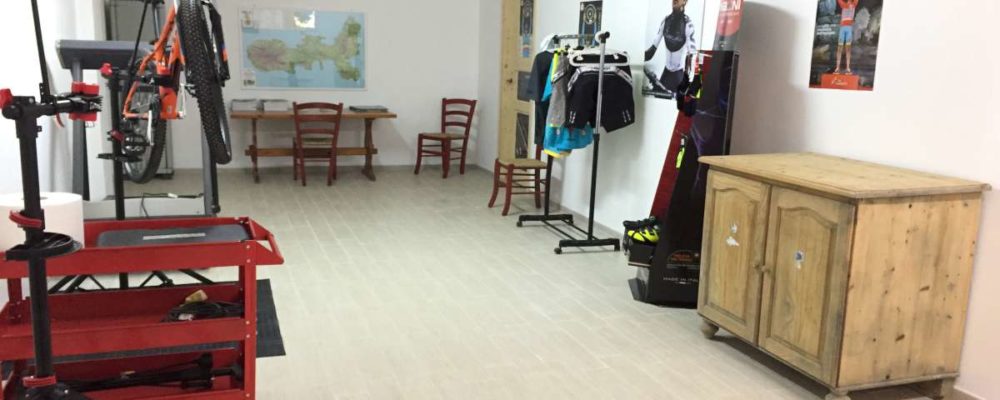 On return from your excursion, you can park your bike in a safe and indoor place:
our Bike Room, located on the floor below the reception, accessible from a ramp.
Workshop
Our corner for small repairs is equipped with a tool box, as well as a pump and compressor. The most common spare parts are available for a fee at the reception.
To carry out major repairs, we can assist you with the help of a professional mechanic.
Outside the Bike Room you can wash your bike.
Bike Rental
We rent bikes and MTB.
We suggest inform us before arrival, so that we can check the availability.
For any other request, please do not hesitate to contact us!