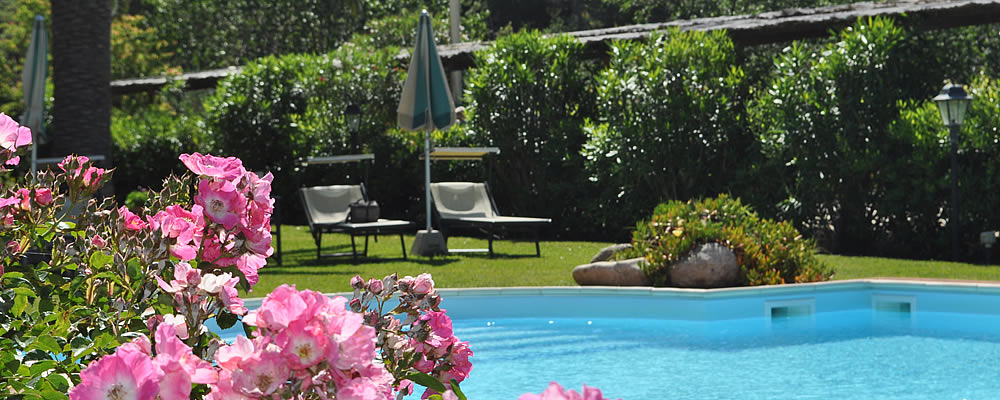 Hotel Tirrena is only a few minutes drive from the beautiful beaches that characterize Elba Island and only 100 meters from the beach Schiopparello, Oasis of Birds Protection. We are situated within the Schiopparello SIR – The Prade (Site of Regional Importance), a natural oasis, the largest of only two of a certain size remained on Elba, about 4 hectares of coastal area in Municipality Portoferraio, close to the beach Schiopparello-Le Prade. For this reason the beach is frequented almost exclusively by residents and seldom by turists, because it is left deliberately to the "wild". This area has a great natural value and importance for migration, resting and nesting of certain species of birds (numerous species are included in the National and Regional protection List).
The Hotel consists of a two buildings: restaurant and reception area and a main building with the bedrooms, some of which are situated at the ground floor with direct access to the surrounding garden. Two big terraces with a beautiful view of the Gulf of Portoferraio are at our guests' disposal. A large and beautifully tended garden of plants and flowers typical to our Mediterranean climate surround the hotel. The swimming pool in the verdant, peaceful gardens, has a large area for sun bathing with sun beds and umbrellas and offers a pleasant alternative to the beach.
There is also a small annex of six rooms which can be accessed directly from the surrounding countryside. This is situated approximately 100 metres from the main hotel building. Guests staying in the annex have full use of hotel services.